About Centre
AKGEC in association with Bosch Rexroth, Germany has set up the Center of Excellence in Automation Technologies (CEAT),
with a vision to cater the need and demand of industries in the field of Industrial Automation.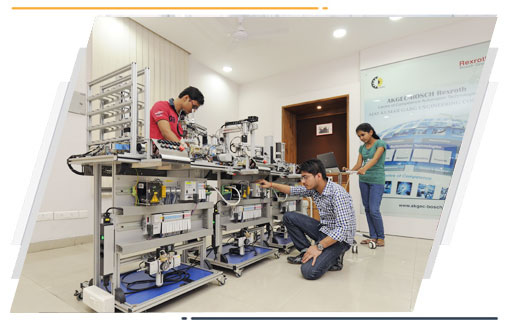 Since its Inception in 2013, AKGEC Center of Excellence in Automation Technologies has always been at the forefront to bridge the technological gap between Industry and Academia.
The Centre offers various training programs with a perfect balance between theory and hands-on in the field of Industrial Automation.

Training Programs
The Center of Excellence in Automation Technologies offers training programs on various hardware, i.e. Industrial Hydraulics, Pneumatics, PLC, Mechatronics, Sensorics etc. These training programs are intended to train the B.Tech, M.Tech, Diploma Students
of all disciplines at par with BOSCH Rexroth International standard.
Services
Center of Excellence in Automation Technologies offers consultation and services to develop and implement Low Cost Automated Solutions for upgrading & retrofitting manufacturing processes using tools like PLC/SCADA/DCS and deploying solution through
Hydraulic & Pneumatic Systems, IIOT solutions using Vision, RFID, ASI & Laser technologies.

Factory Automation System
ASF with its experience in providing automation solutions tailored to the needs of industry, develop various types of test, measurement & control.

Hydraulic & Pneumatic Solutions
Utilising our knowledge and capabilities in low cost automation solutions, we provide advance and retrofit solutions to a variety of industrial installations.

Industrial Internet of Things
With vast experience in IOT, we design and implement end to end IIoT Solutions to help businesses eliminate waste, reduce manufacturing cycle time.
Infrastructure
The Center of Excellence in Automation Technologies houses state of art equipment in Industrial-Pneumatics, Industrial-Hydraulics, Sensorics, Industrial Control & Drives, IIoT and Automation Studio.
Projects
The center enables trainees from different streams of engineering to design solutions to industrial automation requirements and carry
out research/projects by integrating different fields of engineering like mechanical, electrical, electronics,
instrumentation and information technologies.
Success Stories
Most of our trainees land into their dream jobs and get placed soon after their tenure or graduation. Checkout how these
benefitted students share their Success stories with us.
Photo Gallery
Catch a glimpse of the state of art technology centre, and associated events.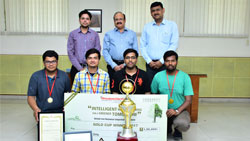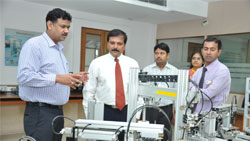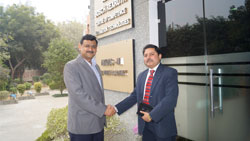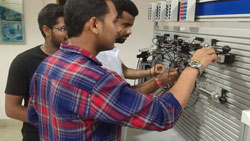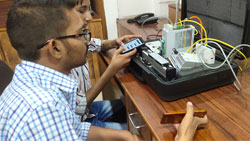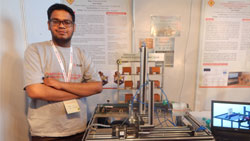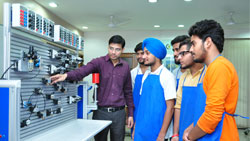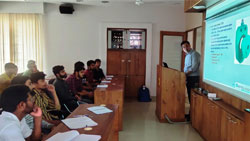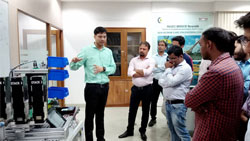 On-Campus Facilities
The trainees enjoy comfortable stay with 24 hours power back up & unlimited Internet facility including nutritious food on payment basis.The facility is endowed with good lighting and sufficient ventilation.

CANTEEN

FAITH CENTER

GYM

LIBRARY

SPORTS
WIFI

BOYS & GIRLS HOSTEL

GUEST HOUSE